Reflex (China) Company Profile
  History
  Traced back to 1898, Reflex as a family-originated company, it started from the elaborate processing of steel products. After 100 years of development, the business has spread to 36 countries around the world, with 9 production bases worldwide and 20 sales companies worldwide. Reflex Winkelmann has become an important part of Heinrich Winkelmann. And Heinrich Winkelmann has become a group company composed of a number of manufacturing plants serving the HVAC industry and the automotive industry. The headquarters has more than 4,100 employees.
  The Reflex brand is a household name in Europe and even the world, and constant pressure control products for heating, cooling systems and drinking water installations are spread all over the world. Reflex has established production plants in many countries around the world to meet the supply of quality products.
  Through continuous dialogue between science and practice, reflex knows how to develop in its own field, that is, how to better produce, sell and distribute, to satisfy our customers at a higher level.
  Innovation
  At Reflex we realize the importance of innovation. In addition to simply serving designated engineers and HVAC contractors, we also provide creative and careful design solutions to maintain efficient and economical operation of residential systems, adapt to new business concepts to help customers reduce maintenance and operating costs . Reflex has a wide range of applications, decades of experience, and flexible design solutions: Reflex is your right choice.
  Promoting communication with our collaborators often stimulates our ideas and designs innovative solutions that are often forward-looking. Therefore, with the advanced equipment technology of reflex and the research technology of Dresden University of Technology, we developed " "variomat" and "servitec" brand products.
  Quality
  With a wide range of products and a credible reputation in the industry, reflex has become an enterprise that has obtained ISO 9001 certification earlier in the industry, providing you with good quality for each product you buy, and we have continuous innovation in technological research and development to ensure Adapt to the needs of the entire market. We have uninterrupted after-sales service support and professional engineer support, product descriptions and HVAC contractors. The most special thing is that we also have great protection for the environment.
  Reflex has key production not only in diaphragm tanks but also in advanced systems such as: constant pressure devices, air compressors, automatic air separation systems, vacuum jet exhaust devices, heat exchangers and solar technology. Reflex's leap in global rapid development depends on integrated production management around the world, dedicated to high-quality products, and continuous technical training for their employees, as well as the use of a large number of durable materials, excellent German craftsmanship, and innovative ideas To put into production.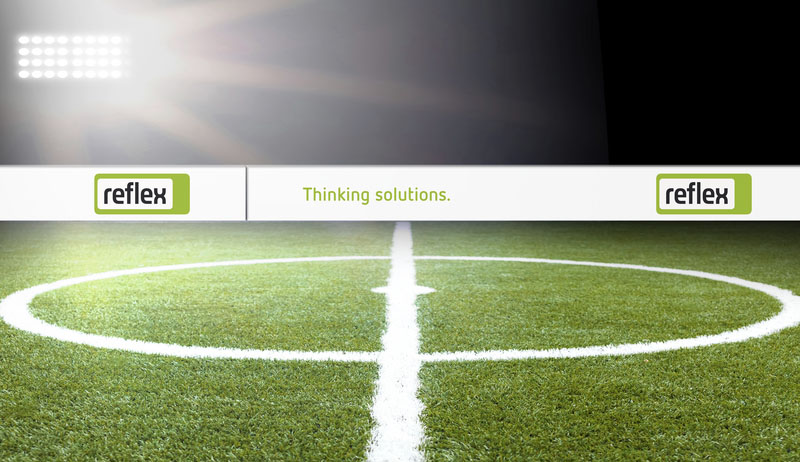 Reflex (China) logo
  Reflex, as a representative of Germany's advanced technology, provides excellent and reliable service with excellent and excellent quality.